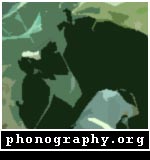 ---
> > > PHONOGRAPHERS
---
COMPILATIONS
---
WRITINGS
---
GEAR
---
LINKS
---
CONTACT
---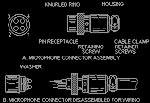 A | B | C | D | E | F | G | H | I | J | K | L | M | N | O | P | Q | R | S | T | U | V | W | X | Y | Z |
---
phonographers: C

Jeff Carey
Jeff Carey records and performs as 87 Central. While 87 Central is mainly focused on creating soundscapes from controlled feedback systems, there is some coincidence with phonographic ideas.
Releases:
"Ceramic Pig" (coming soon)
"Field Recordings and Manipulations I"
Website: www.radiantslab.com
Email: jcarey@radiantslab.com
---
Cheapmachines
Phil Julian has been an active part of the experimental music underground since the late 1990's recording various works under the name Cheapmachines which operates at the interface between noise electronics, generative software, field recordings, tape music and long-form drones.
Releases:
"Subfusc" (Kabuki Kore 2003)
Album constructed entirely from manipulated field recordings taken from reel-to-reel tapes, Dictaphone cassettes and mini-disc recordings taken between 1994 and 2002.
"Lamina" (Nidnod 2004)
Long-form recording derived from generative audio software, found sounds, feedback drones and processed field recordings.
"Droneworks #8" (Twenty Hertz 2005)
Minimal drone work assembled from heavily processed vocal recordings and manipulated found sounds.
"Ghosting" (for Resonance FM broadcast 2005)
Long composition of delicate shifts, rumbles, whistles, and winter environmental sounds recorded specifically for broadcast as part of the ongoing Framework series on Resonance FM.
"Lamina" and "Ghosting" are available as a free download from the Cheapmachines website:
Website: http://www.a-version.co.uk/cheap/
Email: cheapmachines@gmail.com
---
Jonathan Coleclough
Jonathan Coleclough (b. 1963) is a UK sound artist active since 1989. His material comes both from the immediate acoustic environment around him, and from using some of the most basic and elemental of sound-making techniques (the scrape of metal, the sigh of human breath). Many of the sounds that he records are freighted with emotional resonance, or come from specific locations with personal significance. The intense but private associations of these sounds aren't intended as the 'subject' of the work, but form an important part of his working practice - they inform his subsequent careful processing and manipulation of the material into sound works that are full of tension, often beautiful yet unsettling.
The rawness of his gathered sound material contrasts with the sophisticated sound-sculpting tools he uses, and he draws on that contrast to find the necessary tensions in his work. These include the tensions between consonance and dissonance, activity and stasis, the raw and the processed, noticeable and imperceptible change. The sounds of our own urban and rural environments intersect and merge with sounds generated within the closed worlds of electronic and computer equipment.
He has had work published in Europe, USA and Japan as well as in his native UK. He has collaborated with Andrew Chalk, Colin Potter, Geoff Sawers and Tim Hill, and has performed in the UK, Australia and the USA.
Releases:
"Cake" (alternate version) CD, Siren/Robot, Japan/USA, 2002
"Murray one | Tunnel" CDR, UK, 2001
"Gate" Track on "An uncommon nature" compilation LP, Anomalous, USA, 2001
"Period" LP, Anomalous, USA. 2001
"Stain | Haptic" 7" single, Klanggalerie, Austria, 2000
"Minya" (with Andrew Chalk and Colin Potter) CDR, Strange Circus, Japan, 2000
"Sumac" (with Andrew Chalk) CD, ICR, UK, 1999 'Windlass' CD, KIP, Netherlands, 1999
"Cake" CD, Siren/Robot, Japan/USA, 1998
"Sumac" (with Andrew Chalk) 12" clear vinyl, Siren/Robot, Japan/USA, 1997
"Rosea" (with ORA) CD, Hic Sunt Leones, Italy, 1996
Website: http://www.minya98.freeserve.co.uk
Email: Jonathan@minya98.freeserve.co.uk